Keep track of your audience and promote your business with Paid Marketing
Pay per click (PPC) is used to acquire visitors who are searching online for products or services related to your business. PPC is used on different advertising platforms like Google Adwords, Bing, Facebook, linkedIn, Twitter etc. There are many advertising platforms are available and can be used according to business requirement and fit.
Today, people spend lots of their time on different social media platforms and targeting your potential customers there is the best way to maximize your revenue and sale.Social Media plays really important role in this competitive world for build up brand awareness in Global Market with short time span. With this tactics you can cuts down your business expenses. It's also useful to increase global reach without spending hefty price. Most importantly its help in builds up customer relations.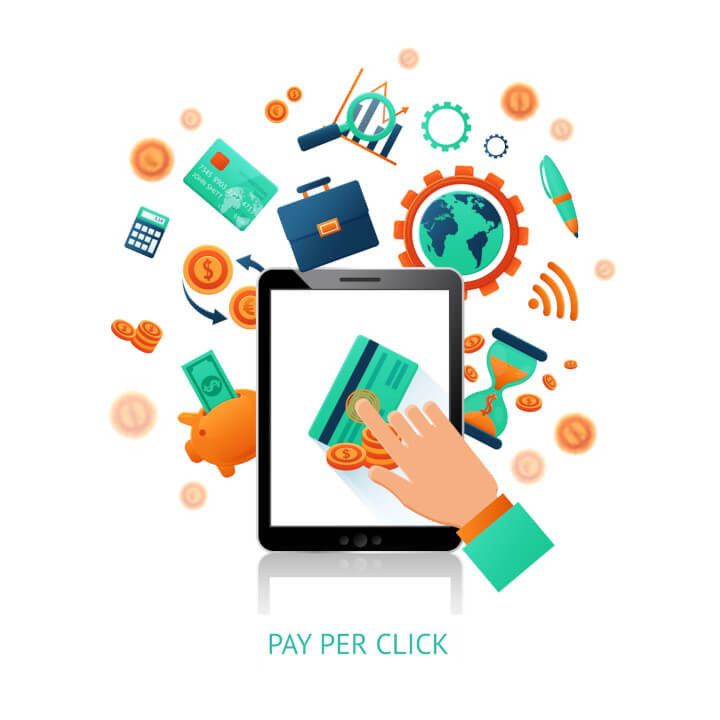 How we are best
Quancore Softech PPC expert will guide you to implement cost effective pay per click marketing strategy to optimize money spent on advertising. Our PPC experts will focus on increasing conversion rates and keep the cost per click (CPC) less. This will increase your return on advertisement investment (ROAS). We have proven methodologies created from our expert SEM team to deliver consistent online marketing results. We share daily, weekly and monthly reports with you to track goals.
Benefits of Paid Marketing for Business
Keyword research
Competitor research
Campaign management
Ad copy writing
Ad creative graphics
Account optimization
CTR optimization
Keyword listing & grouping
Landing page development
Ad creation & grouping
Ad variation & testing
CPC optimization
ROAS analysis